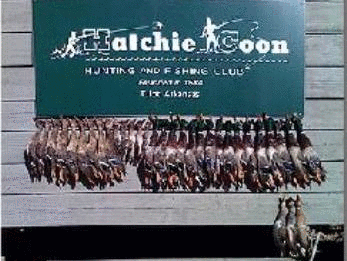 Founded in 1884, Hatchie Coon is the oldest hunting club in the State of Arkansas and one of the oldest in the entire Southeast United States. The Club is located off Highway 63, about two miles south of Trumann, Arkansas, and two and a half miles east of the highway.. making the drive from Memphis only about an hour.
The original "men only, roughing it" club has transitioned into a comfortable, upscale hunting and fishing club with excellent facilities and numerous amenities for the membership.
Just use the above navigation to follow the Hatchie Coon Parkway for our quick tour.